Class #1 – Unlocking the Mystery of QuickBooks Online for Beginners
QuickBooks Online and Tea is a series of classes by Clarisse Jackson for Beginners
👉🏼 Stop guessing 🥺 I will show you what's inside during this overview, so you can start entering your data today 😃
You will learn…
Name the parts of the various screens
Know where to get things done while working inside QBO
Know where to to to run reports
Know where to find your business information behind the scenes.
Know where to make global changes to your company file
Know how to switch between business views and accountant's view
And so much more
There will be a Q & A at the end of the class
QuickBooks Online and Tea is a series of live classes for beginners hosted in a Facebook Messenger room. Each class will explore a specific workflow associated with the software.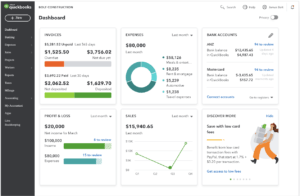 About your instructor:
Clarisse has been using QBO consistently since 2016. She has completed conversions from QuickBooks Pro Desktop and Sage Software to the online version. While working as an Advanced Certified QuickBooks Online ProAdvisor, she assisted her clients with cleaning up messy books, setting up new and old QBO files and getting their books caught up for tax season.
As a trainer and coach she helps her clients learn everything they need to know about keeping their own books. Don't miss out on this valuable training.